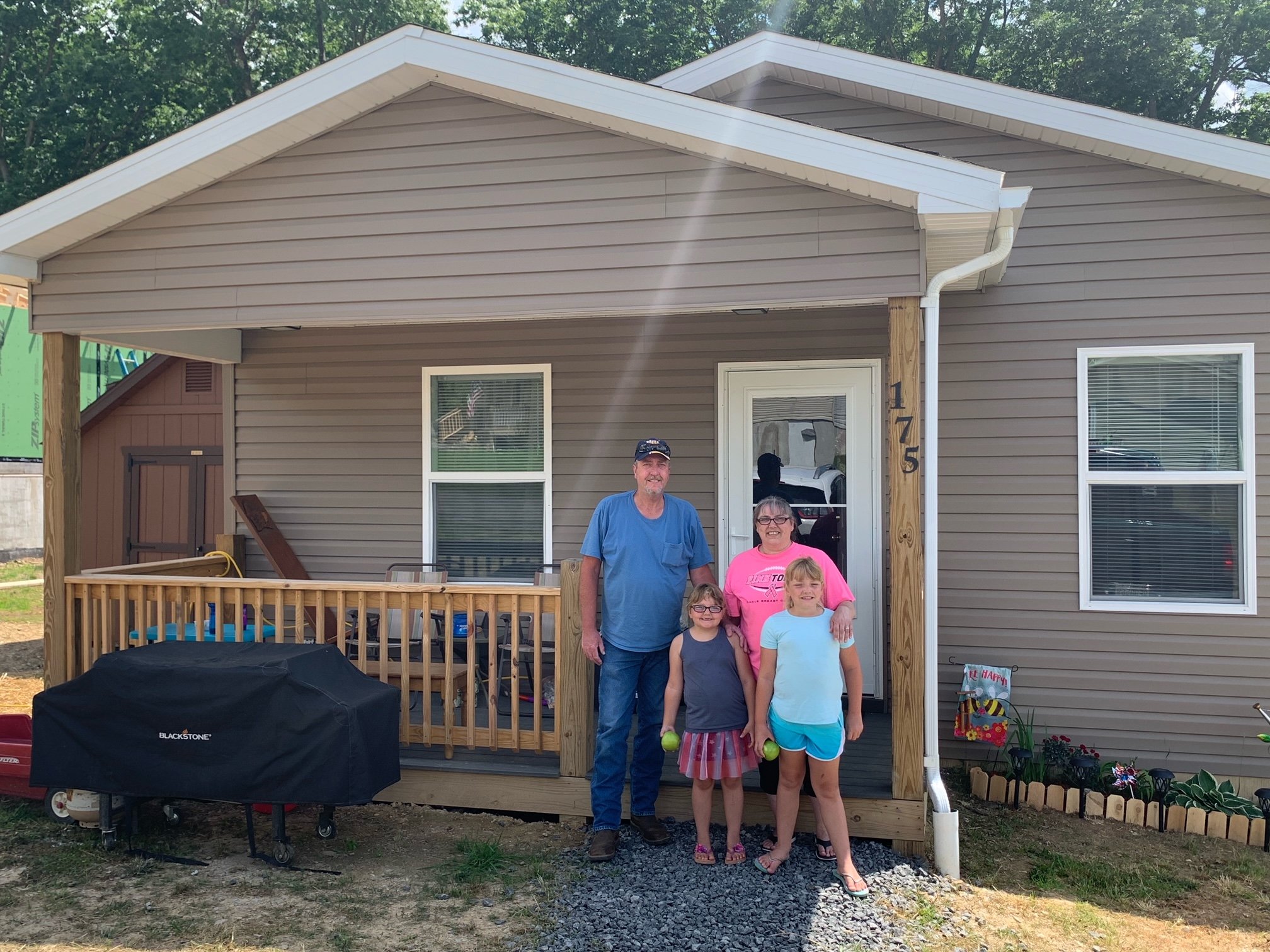 Secure Donation
Garrett County Habitat for Humanity is a non-profit, tax-exempt, 501(c)(3) organization which makes your contribution tax-deductible to the full extent of the law. Click here to make a secure donation...
Are you looking to make inroads in Garrett County communities and the world? There are many ways to contribute financially to Garrett County Habitat for Humanity with donations that change lives in our community.
Garrett County Habitat for Humanity is part of a global, nonprofit housing organization operated on Christian principles seeking to put God's love into action by building homes, communities and hope. We believe in the principal that every man, woman and child should have a safe place to live in dignity and that decent shelter should be a matter of conscience and action for all.
Individual Giving
When you support Garrett County Habitat for Humanity you are making a loving investment that positively impacts the lives of families seeking decent and affordable housing, and which also creates a lasting impact on our entire community. Your support helps us fulfill our mission to alleviate housing poverty in our county.
Home Store & Houseware Donations
Garrett Habitat for Humanity's Home Store is open to the public and accepts re-sellable and re-useable building materials, appliances, housewares and furniture donations to either use in the houses we build or to sell back to the public. Do you have donations? Please drop-off donations at the Habitat Home Store, 5411 Hutton Road, Oakland, MD or for pick-up on larger items, call 301.533.2180 to make arrangements. The store is open 10 AM - 2 PM Tuesday through Saturday. Please call first if there is inclement weather.
Organizations
Businesses, religious organizations, and Foundations partnering with Garrett County Habitat for Humanity are helping to eliminate substandard housing. They commit donations and volunteers to help build homes alongside hard-working, low-income families. Partnering with Garrett County Habitat strengthens your organization's and company's position in the community and partnering strengthens the community itself. To find out more about volunteer group mission trips to Garrett County, Maryland click here and for information about House Sponsorship click here.